"Whoring is fun", insists ex-whore
A former escort-turned-author from Canada, who recently released a book called
Modern Whore
(catchy title, eh?), would
have us believe
that prostitution is all about being strong and sexy and comfortable in one's own skin:
A former sex worker who spent two years working as a $260-an-hour escort has revealed how the biggest downside to her work was the pain of being judged for working as a prostitute.
Andrea Werhun, 27, from Toronto has written a book, Modern Whore, in collaboration with filmmaker Nicole Bazuin to reveal what it's really like to be a sex worker in the hope of sweeping away judgments.
The book tells how she experienced a 'conversion' when she went to a strip club and desperately wanted to be as strong and sexy as the performers before becoming an escort for an agency called Toronto Sirens, having sex with clients as old as 80.
'I felt no shame about having sex with people for money,' Andrea told FEMAIL.'I like money and I like sex – so what's the problem? The shame I felt was the shame of others.
'Thankfully, I recognise the societal shame of sex workers as a reflection of our individual reluctance to acknowledge the importance of sexuality in our own lives, informed by a few thousand years of indoctrination that sex is bad, and whores are worse.
'Times are changing though, and as more sex workers feel safe enough to come out and tell their own stories, the more accepting as a society we will become.'
She continues in this vein for a while:
Andrea was studying English literature and religion at the University of Toronto and in her creative writing class she found herself constantly writing stories about a female protagonist exchanging some form of sexuality for money.
'Becoming a whore myself was the furthest thing from my mind until another friend endorsed escorting and then it hit me like a tonne of gold bricks,' she explained.
'I knew what I had to become, I cried, I tingled, I could barely breathe or eat or speak for days. Whoredom was my destiny.'
Looking at Ms. Werhun's pictures in the article, it becomes clear that this is a young lady who is not at all bothered by exhibitionism and excessive displays of skin - but looking at her writing, it is clear that she does not quite seem to understand cause and effect all that well either.
Now,
as far as prostitution goes
, as I have said several times before, I actually do not have a problem with the general idea of men using prostitutes.
I have stated before
that I do not agree with or support their use, but that is only in the sense of prostitution being an unhealthy long-term activity for both the suppliers and users of the product (so to speak). I do think that prostitution performs an important, if somewhat depressing, social function - and, let us be honest, in the context of the modern dating market, prostitution is far more honest and transparent than any amount of fun and games at any bar in any big Western city.
But let us not kid ourselves into thinking that prostitutes are particularly healthy and well-off in the long term.
Yes, prostitution has its uses and yes, there are certain women out there who do well in this oldest of professions. Contrary to popular Western feminist delusions, in the Western world at least, most female prostitutes enter into that profession by choice.
This is a bold and controversial claim to make, but the reality is that the Western world has a degree of material comfort and affluence never seen before in human history, where even the poorest 20% of Americans live a lifestyle that puts them squarely in the middle class of most Third World nations.
There are certainly exceptions to this. I do not contest the fact that a significant percentage of women involved in prostitution in the West do so because they have no other useful skills or qualifications. But, as far as I can tell, the majority of women - like Ms. Werhun - do so out of choice, not obligation.
And, hey, if they want to do that, it is their choice. Nobody pushed such women to sell their bodies for money. They did, and do, so of their own free will.
But let's all drop the pretence that whoring is good for the women in question.
For one thing, taking a lot of... er... johnsons tends to have a cumulative impact on a woman. Several years ago, yer 'umble servant did an actual numerical analysis on
probably the most extreme example
of female prostitution that we have yet encountered, wherein a woman claimed to have slept with
over 10,090 men
during her career as an escort. The numbers involved, relating to... um...
fluid displacement
and hydraulics, were quite stunning - enough to require anyone who read them while drinking coffee or orange juice to wipe off their monitors after unexpectedly expectorating. (See what I did there?)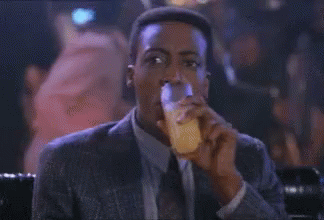 I then calculated the total amount of impact damage that the same extreme case would have taken over her 12-year career as a prostitute.
The numbers were even more astonishing
. By my (admittedly quite rough) estimates, a woman who had slept with 10,000 men had absorbed the equivalent of roughly 1,100 NFL quarterback tackles vertically and about 900 or so horizontally.
Yeah. Try sleeping tonight with that image running through your head.
The most visible sign of the external damage done by prostitution, though, was in the way that the woman involved had aged.
I know a beautiful woman who is about 36 years old, who has been in more than her fair share of relationships with various men. Unsurprisingly, she is still unmarried. She is still a real looker for her age, but she isn't what she was at the age of 25, when she probably could have stopped traffic in most Western cities in the right dress and heels. She looks about her age now - mid-to-late thirties, based on the lines on her face and around her eyes.
By contrast, the former prostitute at the centre of my previous analyses looked like she was in her early fifties.
The fact is that the prostitute's lifestyle exacts a real and severe price upon the women who partake of it. Ms. Werhun is no exception.
She's not bad-looking
, even today, after "just" two years as an escort and "only" a few hundred cocks, but she isn't exactly going to give most 25-year-old beauty queens a run for their money.
And then, beyond the physical aging involved, we also have to look at the emotional and mental toll caused by years as an escort.
Most men with any real sense of self-worth will not consider wife-ing up a woman who has slept with hundreds of men. Unfortunately, in this degenerate day and age, there are still men out there who absolutely
will
debase themselves to the point of offering a diamond ring
to a woman who is worth no more than a cheap rhinestone, but that is their problem.
Similarly, most men will also refuse to make any serious long-term commitments or enter into stable relationships with women who have such baggage. After all, why would they? Such a woman can (probably) offer mind-blowing sex, to be sure, but beyond that, what else does she have? She certainly does not have the two most important attributes that men look for in a long-term, stable mate: chastity and faithfulness.
This leaves the ever-growing population of cads and jerkboys, who look to optimise their "cost per lay" - which is to say, they do not care much for emotionally investing in relationships with women and are only interested in sex. And good for them - I have no issues whatsoever with such men and I wish them all the luck in the world.
The problem is that, by attempting to glorify prostitution, Ms. Werhun has inadvertently scored a major own-goal.
Any prospective boyfriend who values himself and therefore values his woman can now see her past on full display - by her own hand. And any woman who follows her advice to have as much sex as possible, with as many men as possible, is going to discover within a few short years that
the cost of promiscuity for women is vastly higher than it is for men
.
Promiscuous women have significantly higher health risks to the men that they date and mate with - by definition, since promiscuity increases the risk of sexually transmitted diseases. They show poor impulse control and therefore are more likely to get fat and ugly. They are
extremely
unlikely to make good wives and mothers;
a core Red Pill teaching instructs us
that women who sleep around before marriage have very high divorce risks the moment that their
N-
count goes higher than just
two
.
And then there is the psychological cost of whoring around.
I have no doubt that Ms. Werhun feels like a good strong empowered feminist attempting to make whoring less taboo and more acceptable to the mainstream, but there is a reason why prostitution was, and remains, a mostly clandestine activity that was (and is) accepted grudgingly as a necessary evil. Prostitution is basically a "release valve" that allows sexually frustrated or unsuccessful men access to something that is a fundamental male biological need.
If they did not have a release valve in the form of a warm and willing body in exchange for money, the thin veneer of civilisation that we think protects us from the howling winds and the ravenous beasts would very quickly come crashing down about our ears - because one way or another, those men would get sex; if not through consensual means, then through rapine and slavery.
Come to think of it, that is rather what life is like for women in many Islamic countries, by the way.
To conclude: if a woman wants to be a whore, and she is over the age of consent, that is her problem. But the rest of us should in no way exalt her or exonerate her for her poor judgement. There are whores of the past who elevated their professions into something dignified, and even achieved positions of considerable power in the process - these were the famed mistresses and courtesans of old, who attached themselves through guile and sexual skill to powerful men. But in the end, they were still whores.