It's really quite simple
One of the loudest complaints that you will hear from blue-pill men these days goes something like this:
Women are all such disloyal bitches! They're totally illogical and they never mean what they say!! They claim to want the good guys, but they always end up going for the bad boys instead!!!
This trope has been dealt with over and over again by far better writers than me, with far more powerful minds.
So I'm not going to write a full-blown essay about what a huge mistake it is to listen to what a woman says, and how a man is far better served by paying attention to what she does.
Nor am I going to write about how women make decisions based far more on how they feel at any given point in time, instead of what is rationally and logically sensible.
And I'm not going to point out that one of the best ways to score lots of pussy is to be, well, a giant dick. (In more elegant terms, this simply means that a man who scores highly on the Dark Tetrad of traits- Narcissism, Machiavellianism, Sociopathy, and Sadism, will generally clean up nicely with girls. And that is true.)
All of these things are explained, beautifully, by that great scene from the 2006 Bond film, Casino Royale:
Okay, let's just get one thing out of the way before continuing:
Caterina Murino might just be the most beautiful woman alive today.
To quote a line from the eminently quotable show, Archer:
"Man, that dress..."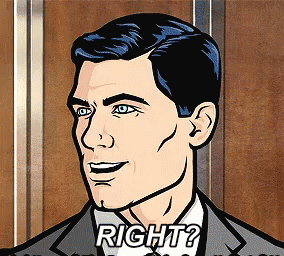 But, really, the clip shows a glimpse at a fundamental truth:
Chicks might say they want good guys, but they actually go for bad boys- because bad boys aren't boring:
So the lesson, as always, is: don't be boring.
Work out. Build muscles. Dress well. Travel. Read. Shoot guns. Drive fast cars- or ride motorcycles. Learn how to fight. Learn how to play an instrument. Learn how to be a good conversationalist. Write. Ski. Learn how to dive. Swim with dolphins.
Just for heaven's sake don't be boring.